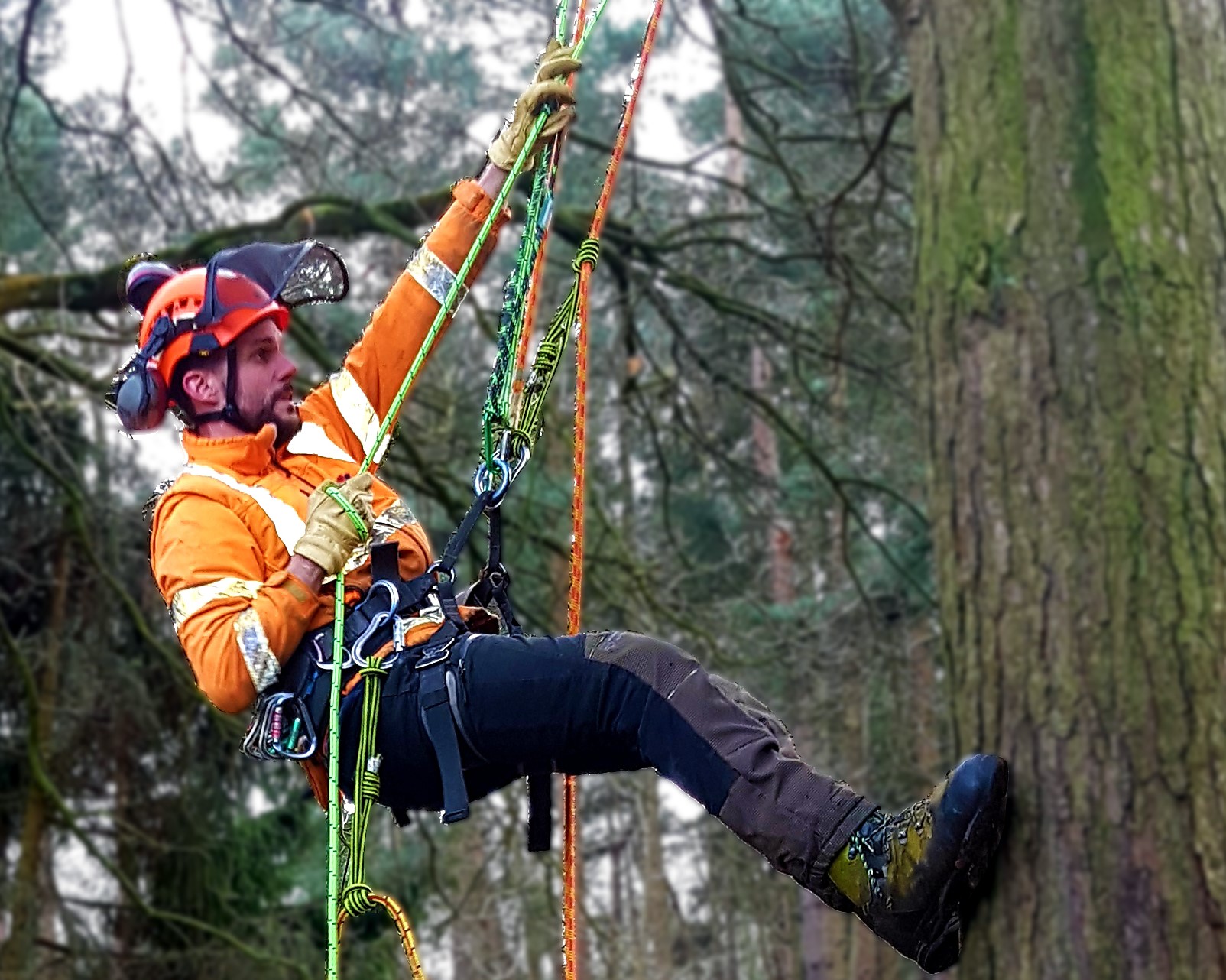 The Health and Safety Executive (HSE) clarified rules on two-rope climbing in the arboriculture industry. bts Group Ltd worked fast to comply.
HSE announced in autumn 2019 that it would enforce Working at Height Regulations, Schedule 5, regarding the need to work with two independent lines installed over two independent anchors.
Common interpretation of the existing rules was too loose, HSE decided, as many arborists felt that two-rope working increased risk in many situations – and therefore met provisions for exception.
Having observed an 'unacceptable' level of accidents in one-rope working, the government body clarified that, in most situations, climbers are required to use two lines. The only exceptions are when two-line working increases risk on a grossly disproportionate level (possible during some aerial rescues, for instance).
Quick response
bts ran a series of Stand Down for Safety days in January, acting quickly in line with the firm's status as a leader in safety.
Tree surgeons and managers heard a refresher presentation on 2-point attachment and alignment, followed by a practical session.
The course covered the Work at Height Regulations (2005), and the updated City & Guilds and LANTRA requirements – and how best to achieve compliance.
bts trainers also went over best practice in:
Selection/inspection and setup of climbing equipment

Safe anchoring

Fall/swing prevention
This was followed by a practical training day, where tree cutters got the chance to revisit two-line working in various scenarios. Although staff were already trained in two-line aerial work, bts took the opportunity to get the principles fresh in the arborists' minds.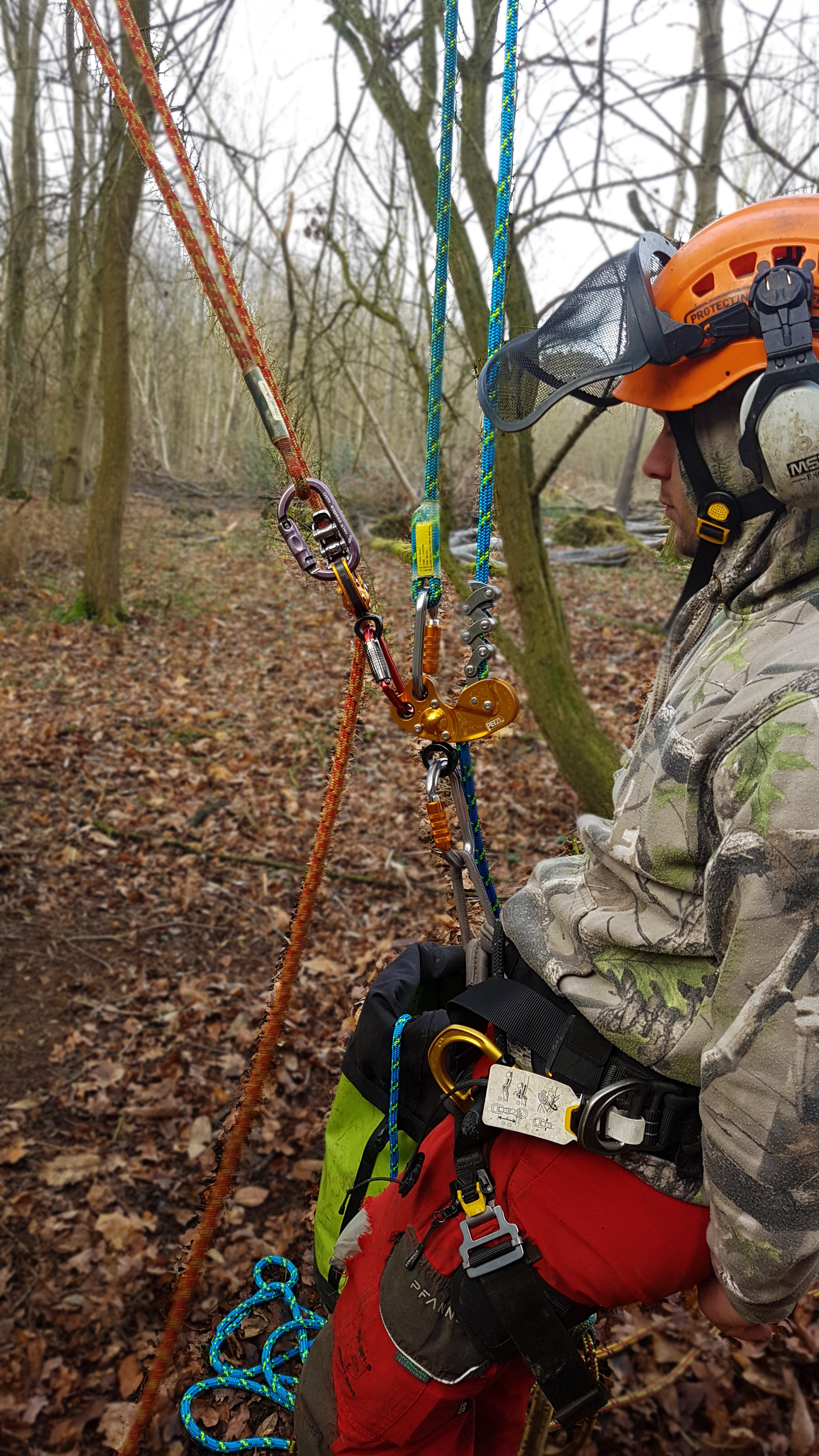 All tree surgeons employed by bts, as well as many subcontractors, have now been trained in line with the HSE ruling.
Keith Harrison, GRC manager at bts, said that the Stand Down for Safety days were, "a reinforcement of our commitment to training – and making sure that we comply with current and future legislation."
Why the clarification?
The Work at Height Regulations 2005, 8(d), Requirements for Personal Fall Protection Systems, says that:
"A rope access or positioning technique shall be used only if—
(a)subject to paragraph 3, it involves a system comprising at least two separately anchored lines, of which one ("the working line") is used as a means of access, egress and support and the other is the safety line;
(b)the user is provided with a suitable harness and is connected by it to the working line and the safety line;"
However, interpretation of the rules had varied within the arb industry, as this provision:
"The system may comprise a single rope where—
(a)a risk assessment has demonstrated that the use of a second line would entail higher risk to persons; and
(b)appropriate measures have been taken to ensure safety."
Was in question. In 2004, experts from the arb industry complied a report which argued that two-rope working was likely to increase risk in most circumstances. Many used this as the basis to stick to one-line climbing.
HSE's 2019 decision clarified that there are few circumstances in which it would rule one-line work excusable.
The rules will take some ironing out, but LANTRA has now changed its guidelines for instructors, so all this will be made much clearer in future training courses.