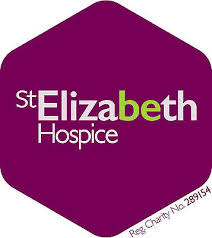 bts Group, the largest independent provider of tree surgery in the UK, helped a local hospice to make its funds go further by carrying out tree work free-of-charge.
St Elizabeth Hospice needed to clear trees and vegetation to make space to improve the car parking for those visiting loved ones at the hospice. The hospice approached Needham Market based bts and asked for help.


fter assessing the site, arborists Tom Roberts and Chris Old volunteered to give up their Saturday morning and completed the clearance and pruning work in rain and wind.
Lorna Bradford of the bts Group said "It was a pleasure to use our skills and tools to help the hospice, whose work touches the lives of so many in the local area, including some of our own bts workers". With the tree work complete the hospice can continue to build the car park.
St Elizabeth Hospice is one of the charities chosen by bts employees to receive support throughout the year.
Megan Johnson, one of the hospice's fundraisers, said "bts truly did an amazing job, and we are so grateful for their on-going support".

The company raises money in a variety of way. Fund raising activities include dress-down days, charity clothing collections and taking part in the hospice's Midnight Walk. This is the first time bts has been able to give practical assistance to the hospice.