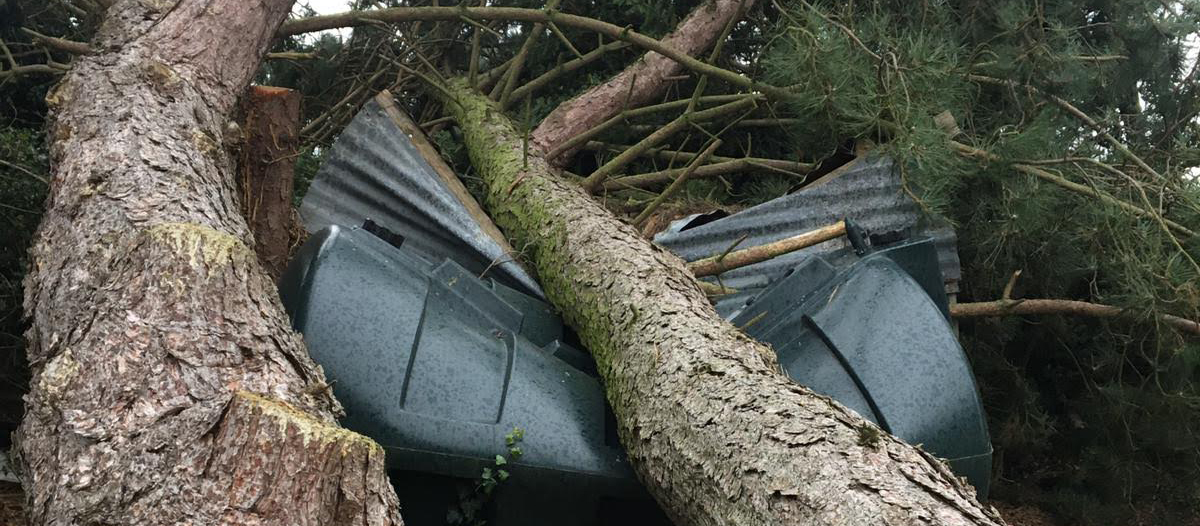 Storm Ciara battered the UK over the weekend, toppling trees and cutting power to more than half a million homes across the country.
The storm brought down trees in alarming numbers with hurricane-force winds and heavy rain compounded by the wet autumn and winter. Months of wet weather saturated the soil, leaving root systems struggling to stay anchored in gales.
Many of these fallen trees, along with branches torn loose by the wind, crashed into power cables, cutting power to homes and businesses.
As specialists in vegetation management around power lines, bts Group helped to get people reconnected. The firm's arborists, specially qualified to work safely around power lines, cut away trees and branches to enable network repairs.
The severity of these reactive jobs varied – some blocked roads, some required the fire service – but all were urgent, as distribution network operators (DNOs) strived to get power to their customers.
In East Anglia, bts had 18 teams on standby for UK Power Networks – just as well, as the storm hit the East hard. The DNO reported that 413,000 homes and businesses had electricity supplies affected by Ciara.
bts arborists responded to 36 callouts over the weekend alone, on top of already-scheduled work. By Monday evening, UK Power Networks had restored power to 99 percent of premises.
Teams from bts's West Midlands hub worked between Saturday night and Tuesday afternoon to get the region back on the grid. Their teams attended dozens of jobs for Western Power Distribution, which restored power to 215,000 customers over Sunday and Monday.
As well as strong winds, tree cutters had to contend with access issues caused by flooding.
Jon Pearson, senior contract manager for bts in the West Midlands, said: "I'm delighted with our response. We attended every request and got the job done."